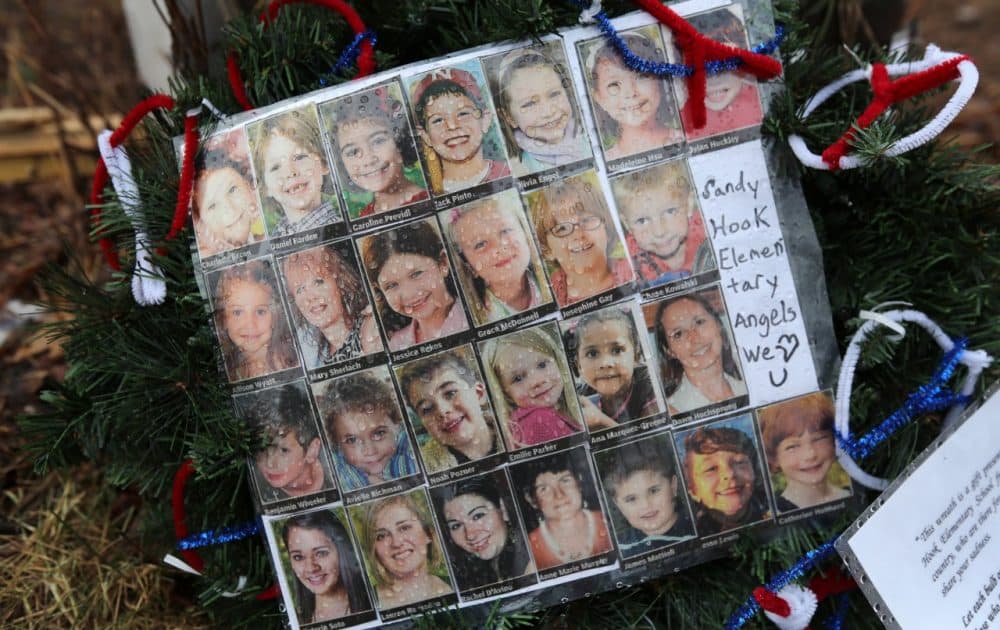 I recently came across a Messenger thread from eight years ago I'd written to a friend. It was a message that I'd shared with many on my Facebook friend's list too. These thoughts were written three days after the Sandy Hook shooting…

I woke up at 3:30 AM this morning with an overwhelming urge to fix what was wrong with this world. The sadness from the Sandy Hook shootings seems to be the last straw for my psyche, especially with all the other things that have transpired for my family and me this year. I need to 'heal' emotionally from all the upheaval in my life and from all the rottenness I see occurring everywhere. My nerve endings are at the last bit of handling stuff, and me being as emotional as I have been since this morning is a real good indication of it.

The thing I keep coming back to is 'How do we teach people to care, and how do we make it easier for the next person?' I don't know if you can 'teach' that. Still, I have to think that, as mature and responsible people, we will do whatever it takes to, at the very least, do what is necessary for our own families, our inner circle, and in our communities to reflect humanity that will go a long way towards avoiding, solving and changing the possible tragedies to hope-filled possibilities.
It's not just situations like the Sandy Hook shooting that is a burden to us all, things as simple as not doing what you said you would do contribute to the pain of others. Let us end the cycle of disappointment we create for people when we aren't being as responsible as we should be.
I wish that we all, myself included, become kinder, gentler, and more loving people towards our fellow human beings and creatures. I need your help to call me on it when I'm not doing that, and I hope you'll respect me when I see that a kinder, gentler you could handle a situation differently. I sincerely want unnecessary heartache to end. Life is one immense suffering after another already, but it seems to me that it would not be quite as sucky if we had more good times in between or at the very least a less chaotic life if all people had more peace.
My recent personal 'bad times' are my reality, and I'm ok with those. Healing happens in unique ways when we see things for what they are, but the intentional cruelty I see so much of has got to stop. I want to do what I can, and I hope that you will be a part of it with me. Thanks for letting my guts spill out and taking the time to listen to me. Hopefully, my humanity will touch you in a way that we can see some real change in this world. It might feel or sound silly to you and feel free to tell me that I'm all wet, but I feel like I HAVE to do something… anything… everything. I want something better for myself, my family, my friends, and the entire world. The unnecessary hurts need to end.
As I reread my thoughts from so long ago, I wonder if anything has changed at all. Thoughts?